Remediate Elasticsearch Issues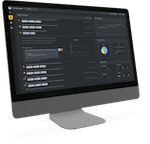 Opster detects and predicts root causes of Elasticsearch problems
Learn More
Opster full solution continuously analyzes Elasticsearch & provides recommendations on how to solve issues.
Opster offers a free 2 minutes process that analyzes Elasticsearch settings compared to world-class best practice (based on analyzing several settings JSON files).
To register for the Elasticsearch Check-Up beta version please fill in the information below
---
About Opster
Opster identifies and predicts root causes of Elasticsearch problems, provides recommendations and can automatically perform various actions to manage, troubleshoot and prevent ES issues.
Need help with any Elasticsearch issue ? Contact Opster
Learn more: Glossary | Blog| Troubleshooting guides